Residential Electrical Concerns
Electrical problems can be dangerous for you, your house and your electrical equipment. The first step to troubleshooting one, whether it's an outage, flickering lights or power surge, is to ask the neighbors if they are having the same problem.
Some Silent Signs Your Home Has Major Electrical Problems
These warning signs aren't loud, but they are serious. Here are quiet clues that your home may have a major electrical problem.
Hot Outlets
Many electrical appliances generate heat during operation. However, the outlet itself should never get hot. If you notice heat at an outlet, immediately unplug any cords and do not use the outlet until you can troubleshoot the issue.
Burning Smell
It's probably no surprise that the smell of something burning should be an immediate warning sign! If the wiring in your electrical system is heating up enough to melt its plastic sheathing, you're facing an imminent risk of fire and you need to take immediate action.
Improperly Grounded Flexible Gas Lines
Corrugated stainless steel tubing (CSST) or "flex line" is a popular choice to supply gas throughout your home. But it's important that it is properly grounded to avoid disastrous blowouts. An electrical surge, most often in a lightning strike on or near your property, can potentially rupture the corrugated tubing, leading to a gas leak or explosion.
Ungrounded = Shocks
While we're talking about grounding electrical systems, it's worth noting that you may have grounding issues on a wider scale than just your gas line. If you touch a metal object connected to your home's mechanical system and receive a shock, it's a strong sign that your electrical system is not properly grounded.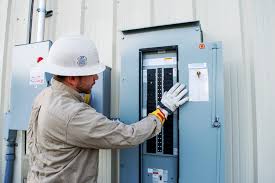 Common Electrical Problems in Your House: Harmless or Hazardous?
Harmless
Loose Outlet Plug
Turn off the breaker. Double check for voltage to the outlet (use a volt meter or plug something in). Unscrew the cover plate and add outlet shims until the outlet is flush with the wall.
Broken Light Switch
Turn off the circuit breaker (the light will go out when you choose the right one). Use a flathead screwdriver to remove the faceplate and a Phillips head to remove the light switch. Test the two wires connected to the screw for electricity. If it's safe, disconnect and reassemble the light switch.
Simple Short Circuit
Some electrical appliances, such as hairdryers, can frequently trip or short circuits. Reset the breaker. Repeated occurrences with the same appliance indicate it's the appliance – not the electrical system. Without the appliance? A short in the wiring or receptacle needs to be addressed by a pro.
Cut or Damaged Extension Cord
Unplug both ends. Cut off the old plug. Gently score and peel back the insulation jacket. Strip each wire with a wire stripper, twisting each wire tightly at the end. Screw them into the back of the plug: black to gold; white to the silver screw; green to the green screw. Then close the plug and secure the wires. Cut in the middle? Purchase extra ends and turn the damaged cord into two new ones.
Hazardous
Flickering or Dimming Lights
This could be a sign of a poor connection and can lead to eventual arcing – loose/corroded connections making intermittent contact that could result in sparking, overheating, and fire.
Light Bulbs Burn Out Frequently
If you're experience frequent bulb blowouts, it could be more serious than overuse. You may have a loose connection in the socket or circuit. Recessed lights that frequently fail? Nearby insulation could be causing overheating and these fixtures are designed to shut off to prevent fire.
Dead Outlets
Dead outlets can result from a tripped poor connection (and possible arcing), or a tripped breaker due to excessive heat buildup resulting in melted wires or outlets.
Warm Outlets or Switches
Unless it is a dimming switch, warm outlets are as a serious safety concern and should be addressed by a pro immediately.
Frequently Tripping Breakers
Usually a sign the circuit is overloaded and using too much electricity. You should add a circuit or consider upgrading your electrical service.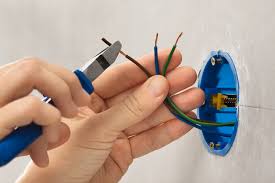 Most Common Electrical Problems and Solutions
Transients, which are commonly known as surges, are the lighting-fast striking of light. These are caused by high-voltage disruptions in the flow of electricity. They occur for a split second. Transients can damage any electronic devices that are connected at the moment.
If the transients continue happening, it is probably time to get your electrical connections checked. Otherwise, these transients are nothing to worry about if they have stopped.
Solution
Check if there is anything wrong with your wires and consult with an electrician if the transients keep going on.
Circuit Breaker Keeps Tripping
If your circuit breaker keeps on tripping, chances are they have detected some issues in the current circuit.
That is where they get the name 'circuit breakers' because they break up circuits when they sense that there is something wrong with the flow of current.
Solution
What you need to do is find the main electrical panel in your home (because that's where all the main control switches are). You will see a switch panel that has its switch turned off (for old switches) and partly off (for modern switches). You only need to flip the switch back on and voila!
Are you tired of changing your bulb every now and then? It seems like the bulbs you've been buying are not as good as they were. But don't blame the bulb. It can actually be another electrical problem at your house.
There are a lot of reasons why bulb lights burn out much frequently. It can be due to high voltage, tightly fixed bulb, improper air circulation, and so on.
Solution 
What you can do is check if the holder is either loose or it's depleted. But if everything is fine and one bulb after another keeps going to waste, we suggest you consult with an electrician right now to save more bulbs from burning out!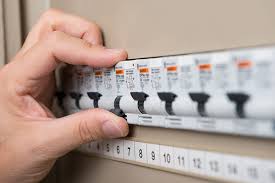 Some Wiring Problems Solved
Remember: Anytime you work with wiring, be sure to turn off the circuit at the main breaker panel.
What it means: A light fixture has a bulb with a higher wattage than the fixture is designed for.
Danger level: High. The bulb's intense heat can scorch or melt the socket and insulation on the fixture's wires, which increases the risk of arcing — sparks that jump through the air from one wire to another — a chief cause of electrical fires. The damage to socket and wires remains even after the bulb has been removed.
Solution: Stay within the wattage limit listed on all light fixtures made since 1985. For older, unmarked fixtures, use only 60-watt bulbs or smaller.
What it means: Because a junction box houses the splices where wires are connected to one another, a person could inadvertently damage the wires or get a shock
Danger level: Minimal, as long as wires aren't within reach.
Solution: Spend a few cents to buy a new cover and install it with the screws provided.
Lights Flicker When It's Windy
What it means: Frayed wiring in the weatherhead (the outdoor fitting where overhead cables from the power line come into the house) is causing a short whenever the cables move.
Danger level: High. Aside from the annoyance, the frayed wiring can arc and start a fire.
Solution: Contact the electric utility, which may replace the weatherhead at no charge.
What it means: You have a type of wiring, used in the 1960s and '70s as a cheap substitute for copper, that is no longer considered safe.
Danger level: High. Aluminum corrodes when in contact with copper, so connections loosen, which can lead to arcing and fires.
Solution: Retrofit a dielectric wire nut approved for aluminum wire (a pair sells for less than $1) onto each copper/aluminum connection in light fixtures. These nuts have a special grease that stops corrosion while maintaining conductivity. Make sure any replacement switches and receptacles are labeled AL-compatible.