Wedding Photography Tips for Amateur Photographers
Wedding photography can be a real challenge, even for those who are already doing it professionally, because it involves almost every kind of photography. Portraiture, still life photography, action shots, travel and landscape photography, and maybe even underwater shots. You name it, professional wedding photographers have most likely done it on the job.
Wedding Photography Tips:
Get to know the couple
Take the time to get to know more about your couple during your initial meetings. How did they meet? How long have they been together? Do they already have children? Answers to these questions may serve as your inspiration for covering their wedding and for the story in your images.
If possible, also do their prenup photos. It will serve as an opportunity for both parties to be more comfortable with each other—a huge benefit for when the big day arrives. At the same time, it helps you figure out your couple's best angles!
Hire or be part of a team
It's nearly impossible for a single shooter to cover everything, mainly due to time constraints and difficulty in multi-tasking. Couples usually go for a team of at least three wedding photographers, with at least one assigned for each of them. This way, the photographers can have required shots distributed among them and have less chances of missing a moment. You may also hire an assistant for your gear and lighting set-up. It clearly benefits you as a shooter too, as it helps you become more at ease on the job.
Bring the right gear
Good wedding photography gear significantly increases your chances of a successful wedding coverage. Invest in the best cameras (yes, plural, because you're definitely going to need a backup camera) and lenses for wedding photography that are within your budget, as this will greatly improve the quality of your images and your ability to correctly capture various scenes.
Your kit should include comfortable walk-around lenses, ideally one prime lens and one wide aperture zoom lens, that allow you to get close and walk among the guests without drawing too much attention. A good wide angle lens is also essential for group shots and for capturing the venue, while a telephoto (whether prime or zoom) is also important for instances when you need to shoot from a distance.
Another useful item is a reliable external flash that you can direct towards the ceiling for more natural and diffused lighting, if you don't have a diffuser for it. Pop-up flashes are no-nos, as they produce harsh lighting and are hardly attractive for portraits.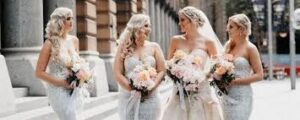 Things Your Wedding Photographer Wants You To Know
I don't expect you to know how to pose. One thing almost every couple tells me is that they don't know how to pose. I never expect my couples to know how to pose, where to put their hands, or what to do.  I love walking my couples through this, and helping them become comfortable in front of the camera.
I don't feel comfortable in front of the camera either! Yup, I totally relate to what you are feeling!  Maybe that's why I try to walk you through every single step and adjustment.  If it were me, I would want to feel confident and look as good as possible (don't we all?), so I try to give that to my couples.
Engagement sessions are so important. I love meeting and working with the bride and groom before their wedding day.  Wedding days can be fast-paced, and sometimes stressful.  On the other hand, engagement sessions are the perfect time to get to know each other!  It's also a great time for you to get more comfortable in front of the camera, and learn some of the posing I teach the couples I work with.
The only time I won't take pictures is during dinner. Most people don't like having their picture taken.  But, no one wants their picture taken while they are chomping on dinner.   During this time of day, I will also eat dinner, and will usually sit down for the very first time on wedding day.  It's the perfect time to rest while everyone is eating, and get ready to photograph the reception!
I deliver all of the best images. I capture a mix of portraits and candids on your big day, and then deliver all of the good ones.  I try not to deliver a million images of the same thing, and I try to capture and deliver all of the images I would have wanted if it were my big day.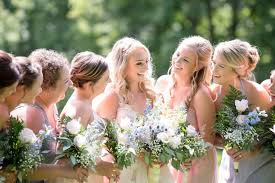 Choosing your Wedding Photographer is not as hard as you think!
You've done it! You've popped the question, there's a ring on a finger and now you're starting the wedding planning process. Your venue's booked, now it's time to start searching for your wedding photographer. But how do you choose? Well here're my six simple steps for choosing your wedding photographer. I promise it won't be a painful experience.
Step 1 – Set a Budget
Being clear on how much you want to spend on a photographer from the beginning will help you decide on which to look at and speak to.
According to One Fab Day, the average spend on wedding photography here in Ireland is around $2000-$4000. That number may surprise you, it may not. Either way, figure out how much you have to spend on this area of your wedding, not what you think you should be spending.
Do try to be realistic though. Expecting 12 hours of coverage from two wedding photographers and a high-quality album all for $400 might be pushing things a bit! But there are photographers that will suit every budget. It helps to consider what you'll sacrifice for the right photographer. Perhaps reducing hours or forgoing the album are considerations you'd be happy to make.
Step 2 – Photography Styles vs What You Like
Truthfully, it's only us photographers who care about terms like 'fine art', 'reportage' or 'alternative'. You don't need to worry about that.
What you should do is look at different wedding photos and see which appeal to you and why. Maybe they're colourful. Maybe they're all black and white. Perhaps you prefer the ones of people laughing and pulling faces, or the formal family line ups are more to your liking. Whatever you prefer, that's quite alright. Recognising your preferences helps when choosing photographers whose work you like.
Despite photographers "niching" themselves as 'documentary', 'traditional' or 'relaxed and natural', for the most part, they will capture many of the same things. The documentary photographers will tackle some formal portraits if asked. The traditional photographers will manage some candid shots. So, focus more on a photographer's shooting style. Do they get into the heart of the action or shoot from a distance? Look at their editing style, too, and how they come across as people.
Step 3 – Time to dip your toe in!
Here goes nothing! It's time to get on Google and fall down the wedding photography rabbit hole. Are you ready?
When you first start, do broad sweeps. Check out a photographer's online galleries, 'about' pages and packages if they're published. Make a note of, or bookmark, the ones that stand out.
Take your time. Don't try to squeeze it all into one sitting. You'll go wedding photography blind if you try!
Once you've seen enough and you've got a good list, start shortlisting. Go back through their websites and spend more time reading and exploring them. Get a list of around 10 that appeal to you the most.
Step 4 – Meet the photographers
Send an enquiry to each of those shortlisted photographers. Include details like your wedding date, location, number of guests and any exciting details worth mentioning. Ask if they have a brochure if you want specific pricing. Giving some information at the enquiry stage will help them to know if they're available for your wedding. If they're already booked, they can let you know and no one's time will be wasted with lots of back and forth.
Most photographers offer a consultation – whether in person, via video chat or in a phone call. It's worth doing to get a feel for their personality. That doesn't always come across in the words on their websites. Remember, you're going to be spending a lot of time with this person on your wedding day. It helps to like them!
Try to both attend each consult, as you might have different opinions or feelings about a person.
Also, don't be afraid to ask the photographers questions. We'll be more than happy to answer them. We want you to be happy and confident in our abilities and knowledge. It's important to us that you trust us!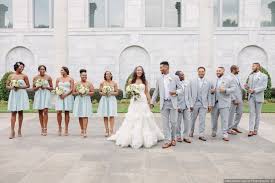 What You Should Know About Wedding Photographers
So today, I would love to share a few things you might not know about wedding photographers. There might be some pieces that have to do with money, and some that don't. But my goal today isn't to guilt you into paying more for your wedding photos – it's to show you everything that goes into what we do outside of just showing up and taking photos. Because if no one has ever told you… how are you supposed to know?
We love when you ask for our advice and help!
From a photography perspective and a planning-a-wedding perspective, few things give me more joy than being able to help a bride out, whether it's by providing vendor recommendations, giving a second opinion on decorations, or helping create the perfect timeline. Most couples have never planned a wedding, so they aren't always sure, for instance, how much time to allot for family formals, bride & groom photos, or bridal party portraits. Always double check with your photographer to see if they have a specific amount of time they recommend!
I've created an 80 page magazine brimming full with tips, tricks, and advice all relating to engagement photos, wedding photos, timelines, first looks, rain, details, destination weddings, and the like. All brides who book with me receive this as my gift to them!
There is a LOT more to photographing a wedding than showing up the day of!
Emails, phone calls, timeline creation, location scouting, questionnaires, invoicing, contracts, album designing, product ordering, blogging, packaging & mailing – just to name a few! On top of the routine items in each wedding's workflow, we're also doing things like improving our education, bookkeeping, collecting and paying sales tax, creating educational resources for clients.
Editing thousands of photos can take a long time.
Sorting through 4,000 to 5,000 wedding photos, then editing ~1,000 can be a big job. Know that most wedding photographers want to finish editing your wedding photos as fast as you want to see them! But they also want to make sure that your once-in-a-lifetime day is edited to perfection – and perfection can take a little bit of time!
Knowing of any family drama ahead of time is a HUGE help!
It's oh-so helpful to know any sensitive family situations so we don't have two people who aren't so fond of each other nice and close in a family portrait! The last thing we want is to make anyone feel uncomfortable on our account due to ignorance.
The Price You Pay For Your Package Is Not What We Get To Keep In Our Bank Accounts.
If you want to make a buttload of money for working one day, wedding photography is not for you. Being a wedding photographer means lots of expensive equipment (which is expensive to upkeep!), backups for that expensive equipment in case something stops working mid-wedding day, liability insurance, equipment insurance, sales tax, editing software, computers, income tax, paying for continued education, hard drives to store our client's photos, paying out of pocket for health insurance (or paying for an expensive plan not through an employer), not to mention every day expenses that don't even have to do with the business (rent, cars, groceries). Don't get me wrong – I love photography and it has been worth every single penny invested! But to be a full time, professional wedding photographer, major cost is involved.
Besides actually taking pictures, keeping the wedding day on time is one of our biggest jobs.
This is especially true if there is no planner! It's easy for family members and friends to get swept up in the emotion of the day (for good reason!), and lose track of the timeline. Keeping the timeline on track ensures that we'll be able to deliver the quality (and quantity) of images you would expect from us!
We want to know what you like about our work.
It's helpful to know what a couple is attracted to in our work. Is it the light? The colors? The posing? The bridal detail styling? Reception lighting? Another special technique? Knowing in advance will help us pay special attention to what's most important to you!