Raise the Value of Your Home with These 7 Remodeling Tips
Raise the Value of Your Home with These Remodeling Tips
When it comes to home renovations, the money that you put in cannot always be recouped when it comes time to sell. Most people want to get the best value for their dollar when doing home renovations and there are some important things to keep in mind. Before you decide on a remodel, consider the cost versus the value, and decide if the remodel you want to do is a worthy investment. Ultimately, you want to improve your home and then when it comes time to sell, you can command a higher price. The following remodel ideas may help you add some value to your home.
Increase Light and Space
Dark, cramped rooms are no good when it comes to real estate. One thing that homeowners can do to increase the appeal of their property is open up the house to create more of a flow and enhance natural light. Consider knocking down some walls to brighten up a space. An open floor plan will also make a home feel much larger and is better for entertaining. Perhaps you've wanted to do this for years, but worried about the cost. It's time to answer the question, how much does it cost to knock down a wall?
Landscape & Curb Appeal
The curb appeal of your home is incredibly important when it comes time to sell. The first impression of a home that someone will have is from the look of the exterior. It is said that a good first impression of a home can add five percent to its value. Make sure your exterior paint and details are up to par. The driveway should be paved properly, and any lawn space should be properly maintained. Consider drought tolerant plants if you are not great at gardening. If you have a deck, add some nice furniture, or create a colorful garden in some extra space.
Create a Home Office
With more companies giving employees the option to telecommute, a home office can really add some value to a home. If you have some extra space in your home, consider converting it into a home office. Make sure there is plenty of work space, and remember to have grounded outlets installed as well as data ports and possibly an extra phone line.
Consider Adding a Deck
It has been determined that when you spend the money to add a deck onto your home, you will likely be able to recoup more than eighty percent of its cost at sale time. If you choose to install a deck, take some time to plan it out and come up with unique features such as built in benches or a fire pit if your city or town allows them. Use higher grade materials to increase the life of the deck.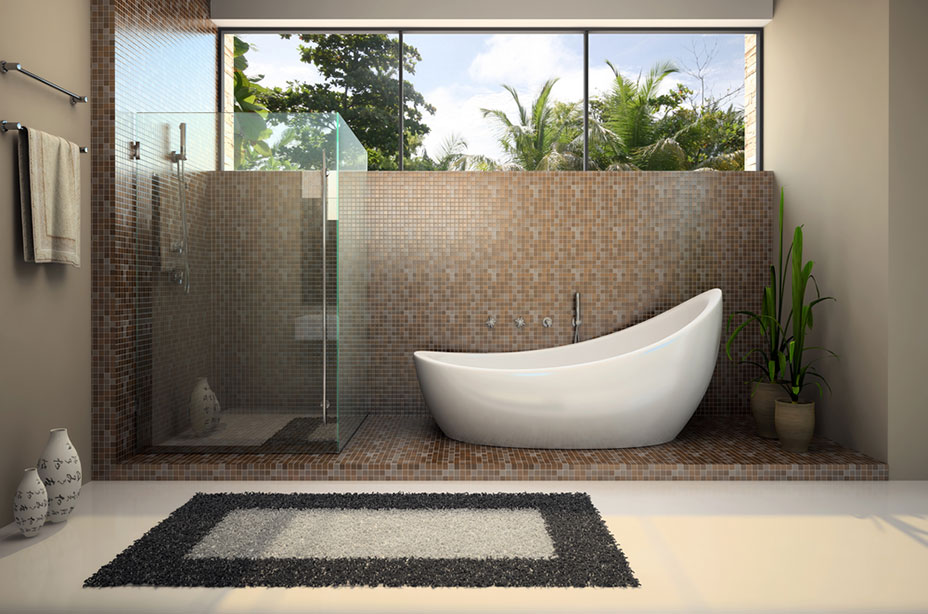 Your DIY home renovation project may actually lower its value
Homeowners wield hammers, wrenches and brushes for the satisfaction of completing the work and to save money, usually hoping to bolster home value in the process. And two out of three isn't bad — until it's time to sell.
Don't assume that DIY projects build home value.
When home inspectors come across evidence of one botched DIY project, they know that there's more to discover. With every badly done project, a homebuyer adds one more item for the "fix or discount" list for renegotiating the sale price. Cosmetic work might be subject to dispute but dangerously wrong plumbing, electrical and structural work is non-negotiable: The house must be brought into compliance with local building codes. Buyers are not interested in purchasing liabilities along with a house.
"The seller will compare their DIY house to a gut rehab down the street that was done by a licensed contractor, so the seller thinks, 'I'll get the same price, and I'll make more money because I saved money by doing it myself,' " said Jeff Merritt, a Chicago home inspector who runs Homestead Inspections.
Fix the fix: Be sure that all work — DIY and professional — is completed in compliance with local building codes and inspected accordingly. Keep copies of all municipal inspections and proof of fulfillment of codes so you can show a potential buyer that the house complies with code.
Don't confuse code compliance with quality of work.
Municipal inspectors confirm that work in process is up to the standards set by the building code, explained Decker, but code compliance is no guarantee of final quality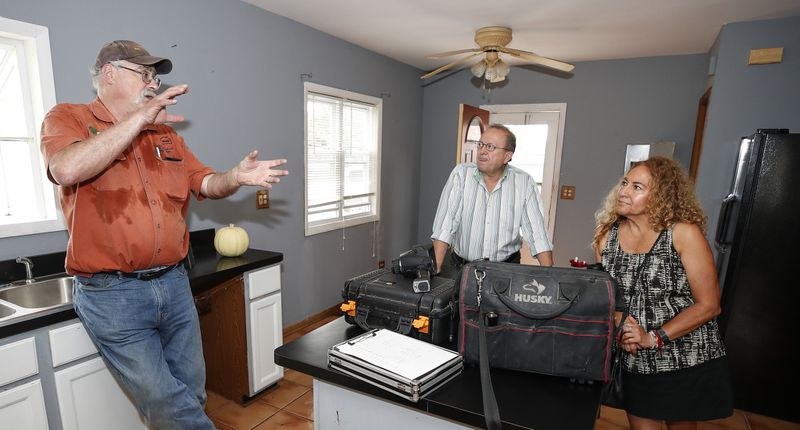 things to consider before buying a property to renovate, according to a realtor
The objective of the tour was to give buyers an idea of the market, plus to showcase homes in a friendly, suburban neighborhood that is up-and-coming. Even though we're not ready to buy yet, we've begun researching the market in more affordable areas while we discuss what we'd want if we choose to buy
We were surprised when Keller Williams real estate agent Marc Hagerthey insisted that we ought to consider buying a "Grandma's house." And we were even more surprised that we were excited by the idea.
Just what is a Grandma's house, exactly? Imagine an older home with good bones that is only in need of cosmetic updates. It might have a Pepto-pink bathtub, but, as Hagerthey says — Grandma took care of what matters.
A Grandma's house sits at a middle price point on the spectrum of fixer-uppers, somewhere between a move-in ready flip and a major renovation. The nice thing about buying a Grandma's house is that, often, this kind of historic home has never gone unoccupied or fallen into disrepair. Though it might need some updates, a good Grandma's house will be structurally sound and well-maintained.
In certain real estate markets, says Hagerthey, there is low inventory when it comes to move-in-ready historic homes. A Grandma's house offers a solution and might help buyers get a "deal" they may not normally get in a more competitive market.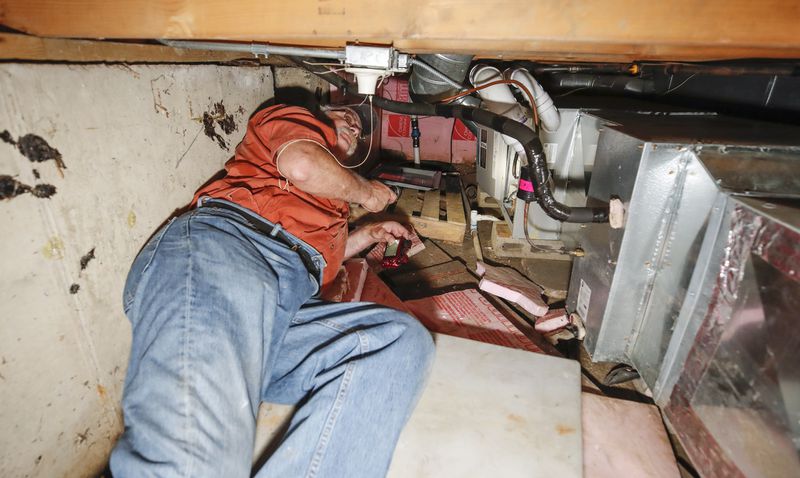 Designers And Experts Share The Best Home Renovation Tips For Maximum Resale Value
Whether it's just one room or an entire house, renovations are a major undertaking. These projects require time, energy and cash. From investors planning to rent out or flip a property to the average person buying their first home, every renovation decision made now can impact the return on investment in the future.
While finishes, appliances and construction choices aren't the only factors that affect resale value—they are essentially the only things sellers can control. So, will spending extra on a marble floor in the bathroom today feel still feel a smart idea five years from now? The experts weigh in.
The house was essentially a teardown. But because the property is located in a historic preservation zone, every square inch of the 1921 Spanish style home had to be gut renovated from the outside in. Just two original features remain—the carport, which was grandfathered in, and the façade, which had to be restored.
The first and one of the most important things the couple did was assembling the best possible team. The Mintons hired Rob Diaz and Anastasia Ratia to build and design their new home. "They had an amazing vision that we knew was going to transform the property into the house we always wanted to live in,"
Many structural elements of the house had to be replaced both for the sake of habitability and resale, including installing a new roof and foundation. All of the electric and plumbing was replaced. The floors were leveled and ceiling raised. The Mintons are also in the process of turning the garage into an additional dwelling unit to add resale value.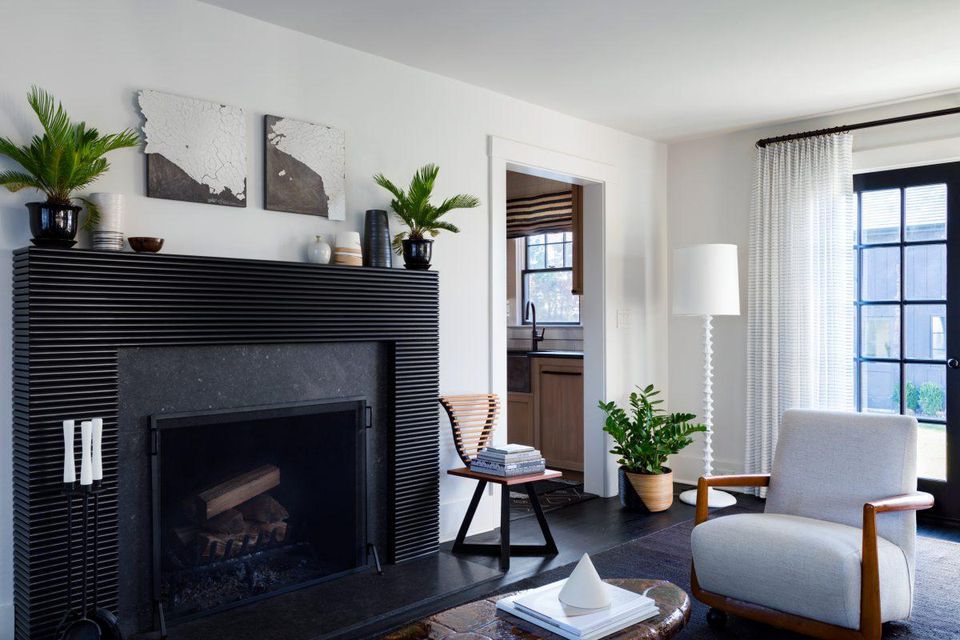 Things You Must Do Before Remodeling Your Home
Whenever you approach a home renovation or remodel project, there is a range of emotions. As a homeowner, you feel excited about the changes to your home, but there is sometimes a sense of uneasiness about the process.
Know What You Want In Your Home Remodel
Before you go too far down the path of design and style, you need to determine what your goals are for remodeling your home.  This may seem obvious, but many homeowners get far along the path without truly understanding the purpose of the renovation.
What is the best way to determine your goals?
Start by making a list of everything you want when you are done remodeling your home. If you need ideas in this dreaming stage, you can find plenty of ideas on realtor websites, home improvement magazines, Pinterest, and any other homeowner's source.
Figure Out Your Renovation Budget
We all know good things take money, and when it comes to renovating your home, sadly, it usually takes a lot. Make sure you take a good look at your finances in setting your budget, and make sure you stick with this budget.
Be careful – this is not always true!
For example, if you spend a lot of your remodeling budget on expensive extras and upgrades, this does not always increase the home's value by the spent amount.  Even installing energy-efficient windows, one of the best upgrades you can do to your home, will see an average return of 81% of your money.