How to Choose a Certified Mold Inspector and What You Should Pay
All told, mold inspection costs by a reputable company range from $150 to $250. There are other mold costs as well, known as mold sampling. Mold testing is necessary for several reasons: mold identification, mold concentration, and indoor air quality. The going rate for mold sampling is $100 per sample. The inspection company pays an accredited laboratory to analyze the mold samples helpful in determining the extent of a mold problem and establishing a scope of work for mold repair. The total number of samples varies for each job as the mold inspector makes sampling recommendations based on the factors associated with the building and its occupants.
How Much Should You Pay?
Once you know the difference between mold "test only" and mold test and repair, you have a better appreciation for the cost of mold testing. As stated in the mold test and repair paragraph, it costs $50-$100 just to show up. There is also the time factor associated with performing the mold inspection and providing a mold report.
Mold Test and Repair
For the purpose of being the first responder, several test and repair companies backload the cost of mold testing by offering low-cost or free mold inspections. Conventional wisdom holds that first responders will usually get the job. So, how do you think mold removal companies cover the mold inspection cost?  Naturally, they will find a mold "problem".
Mold "Test Only"
In my opinion, mold inspection companies should only perform mold testing and not perform mold repair. It is considered a conflict of interest to do both because the test and repair company may exaggerate the problem in order to overcharge for a solution. Mold inspection costs for "test only" companies are paid at the time of the inspection.
Inspection Equipment
Every mold inspector should have the basics: a moisture meter, an air sampling pump, and a respirator. Several other tools should be at the inspector's disposal including sampling media (swabs, air cassettes), flash light, gloves, knee pads, and a mirror. There are various types of each of these tools. Ideally, the mold inspector will have the latest technology available. There are other tools that are high tech such as a thermal imaging camera which is a tool designed to detect temperature variations typically associated with moisture.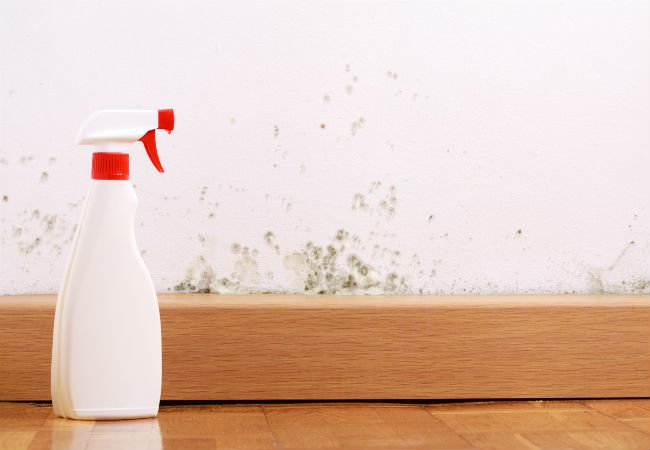 Best Mold Inspectors Near You
Mold Testing Companies In Your Area
Mold inspections and testing are important when you suspect there may be toxic mold growing in your home. Mold can cause a variety of health issues, so it is crucial to understand if it is present and if it is of a harmful variety (not all mold is bad). A certified inspector will look for evidence of past or current growth inside walls and other areas. This includes areas where growth could be causing structural issues – like in crawlspaces. A mold test, however, will not include remediation. In fact, many inspection services will refer you elsewhere for mold removal.
Reasons you may need mold testing include:
If you have an allergic reaction when in a certain room. Reactions include a runny nose, sneezing, or itchy eyes.
To see if a known water or mold problem has been fixed.
To understand if there is a problem with a home you plan to buy.
If you are looking for mold inspectors near you, HomeAdvisor can help. Enter your zip code to be connected to mold testing companies in your area who are ready to inspect your property.
Tips for Hiring a Mold Remediation Contractor/Consultant
Tips on hiring
Many consultants and contractors providing mold inspections and remediation services are honest, reliable and skilled. Below are suggestions on how to find good consultants and contractors.  (This list is based on guidelines provided by the Wisconsin Department of Agriculture, Trade, and Consumer Protection.)
Get more than one estimate. Make sure all parties are bidding on exactly the same work. Make sure the contractor comes to the job site rather than giving a telephone estimate. Be leery of an extremely low estimate. Be cautious of a contractor or consultant that uses SCARE tactics to make you do more than you really need to have done.
Ask for the names of recent customers and call to see if they are satisfied. Would they hire the contractor again?
Get a written inspection report.  Did it include a summary of all the areas inspected, the cause of the mold growth, how to take care of the problem and any sampling results? Did the contractor show up on time, clean up afterward, perform follow-up service on warranties?
A building cannot be made mold free. Avoid a contractor who claims to remove all mold from your building.
Find out if complaints have been filed against the contractor or consultant by checking with the Department of Agriculture, Trade and Consumer Protection, Bureau of Consumer Protection, 800-422-7128, and the Better Business Bureau, 800-273-1002.
The firm that conducts the inspection or air sampling should not be financially related to a firm that conducts the mold remediation due to a potential conflict of interest. Consulting firms that have a financial tie to a contractor should disclose that relationship prior to any contractual agreement.  Ultimately, it is the property owner's responsibility to ask about such a relationship.
Select a laboratory that is accredited by the American Industrial Hygiene Association (AIHA) or by the U.S. Environmental Protection Agency (EPA).
How To: Test for Mold
START HERE: HIDDEN SPOTS FOR MOLD
In order to grow, mold requires moisture, so mold is naturally found in areas that are damp and humid. Plumbing leaks, for example, often trigger mold growth and should be repaired as soon as one is noticed. Visible mold anywhere in the home should be removed promptly by following safe mold removal methods. But, what about that mold growth that you can't see? In instances of a musty smell unaccompanied by visible signs of mold (black, white, or brownish coating), it's likely that you've got mold growing in a hidden spot.
HOW TO USE A MOLD TEST KIT
Mold test kits are widely available from home improvement stores and from online retailers, but not all test kits are the same. Some are designed to only determine whether mold is present on surfaces. To test for mold spores in the air you're breathing, you'll need to purchase a viable mold test kit, which costs $20 to $45. The entire testing process will take a few days, and if the test you perform determines that mold spores are present in the air, you can send the testing materials to a lab that will perform another test to determine what type of mold is present. Lab analysis can run an additional $40 to $70.
How Much Does A Mold Inspection Cost?
Professional Mold Inspector Cost
Professional mold inspectors, also known as certified Industrial Hygienists (IH), will charge an average of $300 to $500 to test an average-sized property and home for toxins. They're licensed to take a close look at your property and find both symptoms and sources of moisture damage.
Some businesses offer a free walk-through. These pros may require you to work with them on removal if they find any growth. Others charge a more comprehensive inspection that includes sample testing. Your range can go as high as $700 for a large property with many difficult-to-access spaces. That price does not include remediation.
Locating the Mold
Depending on its location, mold can be very easy or difficult to spot. If it's difficult to access, the inspection can take longer and can cost up to $700. Common growth spots include.