A Complete Guide on How to Become A Pain Management Nurse
Pain management nurses are primarily responsible for providing care to patients struggling with chronic and debilitating pain. They are considered experts in providing pain management interventions.
To be a pain management nurses, you'll need to undergo a lot of training to open yourself up to a lot of opportunities. If that's something you are interested in, below is a step-by-step guide on how to become a pain management nurse.
The Path to Becoming a Pain Management Nurse
Like most nursing specialties, you'll need a degree in Bachelor of Science in Nursing or an Associate Degree in Nursing. After completing an accredited nursing program, you'll need to take and pass the NCLEX which is a requirement for your licensure.
If you wish to further your studies, you have 3 graduate level options to choose from:
Master's Degree in Nursing- This typically takes about 2 to 3 years to complete. It requires taking additional coursework which can lead to acquiring more responsibility in your medical facility or advancements in the salary you earn.
Doctor of Philosophy in Nursing- If you choose this, you'll have the opportunity to take on more educational roles in the healthcare and medical system.
Doctor of Nursing Practice- This takes about 1 to 3 years to complete. Taking this route will lead you to more research-oriented roles and a chance to receive a higher salary.
To start working as a pain management nurse, you'll need to apply for your certification. For that, you need to be employed and working as a nurse caring for patients diagnosed with pain management issues within the last 3 years prior to your application for the certificate or a minimum of 2,000 hours.
Additionally, you'll have to complete 30 hours of continuing nursing education, with 15 of those hours devoted to pain management.
The exam for the certification is composed of 175 questions. The certificate is valid for 5 years.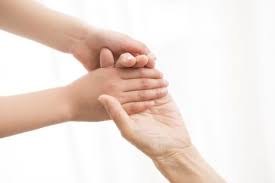 Job Description & Duties
Pain management nurses work in many types of work settings. They may be employed in outpatient pain or physical therapy settings. Pain management nurses provide care to patients enrolled in palliative and hospice care programs. Employment opportunities exist for pain management nurses in acute and long term health care facilities.
Pain management nurses work as members of multidisciplinary teams to help patients who suffer from chronic pain maximize their quality of life. They serve as patient advocates to obtain pain medications. They may work as liaisons with vocational programs to assist patients who suffer with pain issues return to work.
Pain management nurses educate patients and staff about safe and effectives methods of pain control. Pain management nurses conduct educational programs which demonstrate the use of conventional and complementary healing techniques which help to relieve pain. They ensure that pain medicines are used appropriately. Pain management nurses help to allay fears regarding pain and the use of medications used in the treatment of sever pain.
Pain management nurses educate other health care providers about pain scales and signs of symptoms of pain demonstrated by children, mentally challenged, and geriatric patients. They are experts regarding modifications which are needed to ensure safe medication administration to special populations, such as the pediatric and geriatric population.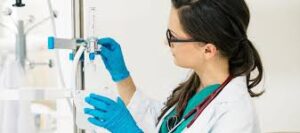 Working as a Pain Management Nurse
This advanced practice nurse cares for patients experiencing acute or chronic pain. After Pain Management Nurses assess the source of pain, they work with other nurses and doctors to coordinate treatment and care. Pain Management Nurses are also teachers, showing patients how to help manage their own pain, their medications and alternative ways to relieve their pain.
Pain management nurses specialize in pain relief through medication and other therapeutic techniques.
According to nursingschools.net, the average salary for pain management nurses falls in the area of 46,818 to $67,106 per year. This number can change depending on experience, education level, and state of practice.
As a specialized field of registered nursing, pain management nurses are likely to see an increase of growth averaging 19% by the year 2022. This may be due to many reasons, including:
The aging population of the country and a need for more staff in nursing homes, private-in-home care, and geriatric nurses.
Rising rates of obesity have cause more diseases and illness which require care, such as diabetes.
More Americans are taking advantage of the Affordable Care Act, which means more citizens accessing medical care.
Acute care practices are becoming limited in hospitals, making in-home-care and nursing home staff indispensable.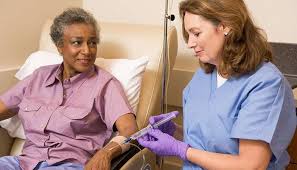 What Every Nurse Needs To Know About Pain Management
Understanding Your Role In Patient Pain Management
When you see a patient in pain, especially if it's extreme or debilitating pain, your first instinct as a nurse will be to try to alleviate that pain in the soonest possible timeframe so that your patient is comfortable.
While you can certainly begin working with a patient on pain management techniques and recommend to their attending physician the medication orders that may be necessary, this may not be the first place you want to jump in.
First and foremost, your role in patient pain management will be to work toward a goal of patient comfort while recognizing that the pain they are experiencing is a symptom of a deeper root cause.
If that pain is muted before the root cause is discovered, it may make detection and diagnosis more difficult for the attending provider.
While you work to assess the severity and location of the pain, as well as the events or experiences that may have led to the pain, you build the medical case the attending physician needs to study to determine the eventual diagnosis and how to treat the illness instead of the just the symptom of pain.
This doesn't mean that you should delay treating pain while waiting for a diagnosis, but that you will need to remember not to treat just the pain to the exclusion of determining why the patient is suffering.
Where Can You Work?
As a pain management nurse, you have a lot of opportunities. You can be employed in any of the following medical settings:
Outpatient clinics
Rehabilitation facilities
Hospitals
Private medical offices
Sports medicine
Nursing homes
Emergency departments