Water Heaters
The cost of heating water consumes almost 20 percent of your household budget, second only to what you spend on heating and cooling your home. Despite this expense, water heaters are typically ignored until they break, leaving you with no hot water and, possibly, a flooded basement.
If your water heater is nearing the end of its useful life and you're thinking of replacing it before disaster strikes, you'll be happy to know that you have better choices, thanks to recent federal regulations that require water heaters to be more energy-efficient. New storage tank water heaters are required to operate more efficiently, and tankless (on-demand) water heaters are even more efficient than that.
Typically, homeowners replace their old water heater with one of the same type that runs on the same fuel—natural gas or electricity. Switching from a tank water heater to a tankless unit can be expensive because it requires you to retrofit your plumbing and possibly your electrical system. But if you're building a new home or adding to an existing one, installing a tankless water heater may make economic sense.
Consumer Reports recently tested several electric and gas whole-house tankless water heaters from brands such as Bosch, Navien, Noritz, Rheem, Rinnai, Tempra, and Trutankless. We compared the results with those of conventional tanked heaters from Rheem, one gas and one electric, as well as with a Rheem electric heat pump water heater, which is a variation on a tanked water heater.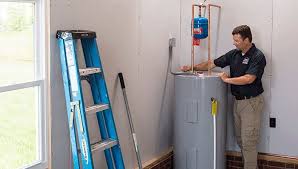 Why Buy An Energy Efficient Water Heater?
About Water Heater Efficiency
A water heater's efficiency is measured by its energy factor (EF). EF is based on recovery efficiency, standby losses, and cycling losses. The higher the EF, the more efficient the water heater. Electric resistance water heaters have an EF ranging from 0.7 and 0.95; gas water heaters from 0.5 to 0.6, with a few high-efficiency models ranging around 0.8; oil water heaters from 0.7 and 0.85; and heat pump water heaters from 1.5 to 2.0.
Tips for Buying a New Water Heater
Choose a water heater with an appropriate first-hour rating (FHR) by estimating your family's peak-hour demand for hot water.
Determine the appropriate fuel type for your water heater. If you are considering electricity, check with your local utility company for off-peak electricity rates for water heating. If available, this may be an attractive option to choose electric water heaters. Natural gas, oil and propane water heaters are less expensive to operate than electric models.
If you are in a moderate climate (i.e., with relatively low heating loads), consider a Heat Pump Water Heater (HPWH), which is more efficient than a conventional electric water heater. Though a HPWH may have a high initial cost, it can save up to 50% of your water heating bill.
For safety as well as energy-efficiency reasons, when buying gas- and oil-fired water heaters, look for units with sealed combustion or power venting to avoid back-drafting of combustion gases into the home.
Everything else being equal, select a water heater with the highest energy factor (EF). However, you should note that the EF of one type of heater is not comparable to another type. For example, an electric water heater with an EF of 0.9 may cost more to operate than a gas water heater with an EF of 0.7.
Whenever possible, do not install the water heater in an unheated basement. Also try to minimize the length of piping runs to your bathroom and kitchen.
How To: Choose a Water Heater
While we often take a hot shower or bath for granted, it's important to note that up to 20% of a household's annual energy expenditures come from heating hot water. That makes it the second largest utility expense in the home, according to the U.S. Department of Energy, averaging around $400 to $600 per year.  If you are looking to install a new hot water heater—or replace an existing one—the type, size and efficiency of the unit you choose will have a big impact on its performance and long-term savings.
There are a number of different types of water heaters to consider from heat pumps to solar-powered units, but the most common are tank and tankless. Traditional, tank-style water heaters are large metal cylinders that keep hot water stored and on reserve for when it may be needed. Since they typically range in capacity from 40 to 60 gallons and are generally about 60″ tall by 24″ wide, they are often installed in a basement or laundry room.
Tankless units, also known as "on demand" water heaters, turn on only when hot water is required. With no holding tank, the system is not only more compact—typically 20″ wide by 28″ long by 10″ deep—but more efficient since it is not storing a reserve of hot water (or compensating for its subsequent heat loss). Tank-style water heaters are usually less expensive than tankless units, but tankless models generally last longer: a traditional water heater usually lasts 10 to 13 years, while tankless water heaters can last up to 20 years.
Regardless of whether the unit is tank or tankless, water heaters generally fall into two categories: direct-fired or indirect-fired. Direct-fired means that the water in the tank is heated directly by the heat of a flame; these units are generally used in homes with warm air furnaces. In direct-fired heaters, fuel is burned in a combustion chamber under the water storage tank, then hot flue gases heat water in the tank.
Best Water Heaters Review and Buying Tips
How to find the best water heaters when there is a variety of gas and electric storage tank and tankless water heaters and numerous models? We have compared Rheem, AO Smith, Bradford White, Rinnai, Noritz, Takagi, and other top-ranked manufacturers and brands, and here is the list of the best and most popular models.
To get the best water heating unit for your home, it is essential to know that between 20 and 25% of home energy consumption goes toward water heating, making it the second-largest energy consumer in the North American home. And what is even more important is to know how to get the device that can save.
And this is the reason for these articles… to help you find the best electric and gas models, including top-rated tankless and a storage tank type.
After reviewing many water heaters, it became evident that it is not easy to find one particular brand or a model, which truly stands out from a wide range of available heaters on the market today.
The quality and versatility of models they offer are great, and their heating products have similar material quality, available features, longevity, efficiency, and warranty.
All of them are making quality products, but before you buy the best gas water heater or the top-rated electric model, be sure to know what you are looking for.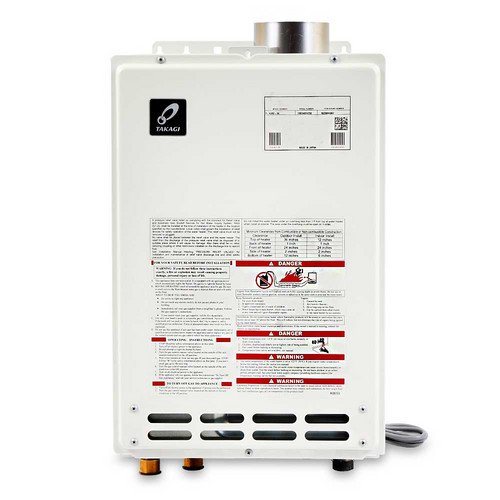 Water Heater Tips | Save Money & Energy
CONSIDER PURCHASING A NEW WATER HEATER
It's a good idea to replace your water heater if it is more than 10 years old. An old water heater is not only inefficient but could also cause irreparable damage if it leaks or bursts.
REPLACE OLD APPLIANCES
If your dishwasher or washing machine is more than 10 years old, you might consider replacing it with a new, more energy-efficient model. There are many new designs on the market (including ENERGY STAR® models) that use less water and are much more efficient than what was on the market even a decade ago.
INSULATE PIPES
In addition to insulating the tank itself, consider adding insulation to the first 6 feet of both the hot and cold water pipes connected to the unit. This will prevent fire hazards and help conserve heat so that your system doesn't have to work so hard to reheat it.
INSTALL A TIMER
A traditional water heater tank is always running, which is a waste of electricity. Installing a timer to turn off your heater at night is a great way to help conserve energy – and could add years to the life of the unit. Call your local plumber for more information on water heater timers.
DRAIN THE TANK
It's a good practice to drain your water heater every year or so. Draining the tank helps to remove sediment that can impede heat transfer and ultimately lower the efficiency of the unit. While this is a relatively easy procedure, always make sure to follow the manufacturer's directions. If in doubt, call a professional to help with water heater maintenance.