How To Prepare for a Long Distance Move
Pick a Destination
Before you can even begin the moving process, you have to know where you are moving to! Explore the area you wish to move and house hunt online and in person. Once you have found the perfect place, you can then begin to plan out your move.
Confirm Your Move Date
Once you have put an offer in on your new home, sold your current home, and have been given a timeline for closing dates, plan your move date accordingly. It is common to move 1-3 days before closing.
Book a Mover
Having an established timeline of your move is a great guideline to make sure all tasks are finished beforehand.
Declutter
Decluttering your home will not only make the packing and moving process easier, it will also lower the cost of the entire move. Consider having a garage sale or donating items you no longer want or need.
Pack
Once you have decluttered you can begin the packing process. Whether you are packing yourself, or the moving company you have chosen is packing for you, make sure all items are organized and in the correct spot to make packing easier and more efficient.

essential long-distance moving tips
Make a list of the accounts you need to update or cancel
Buy a super cute magnetic notepad so you can pretend this part is fun. Add all subscriptions, bank accounts and government organizations that need your new address. If you can't remember everything, check your credit card statement and snail mail. Keep the list on your fridge so you can add accounts as you think of them.
Inventory your belongings
Pull everything from your closets and cabinets and really see how much you have. Trust us, you own more things than you think you do. Make a list of your belongings and take photos. Creating an inventory helps you determine how much you need to pack and ship.
Marie Kondo your stuff
After your initial inventory, you're probably feeling overwhelmed. Good. That means you understand the need to get rid of some stuff. Use Marie Kondo's principles in The Life-Changing Magic of Tidying Up to determine which belongings "spark joy" and what you should donate. You'll thank Marie Kondo when you see how much you save on moving costs. More stuff = a more expensive truck and more boxes to unpack.
Get estimates on moving companies, trucks and packing services.
If you're moving long-distance, it takes more than a box of pizza to convince your friends to help you. You need professional help. Now that you know how much stuff you have, get a reliable estimate on how much it costs to rent a truck, hire movers and get help with your packing.
Come up with a plan of attack for packing
Since it can take weeks to pack, you need a strategy. Start with the things you definitely won't need before your move: holiday knickknacks, family heirlooms, off-season clothes, that shawl that you only wear at the beach. Pack these into boxes and bags that are organized and labeled. If you put a spatula, a cardigan and a wall hanging in the same box, you'll hate yourself when unpacking. Be kind to yourself and organize on the front end.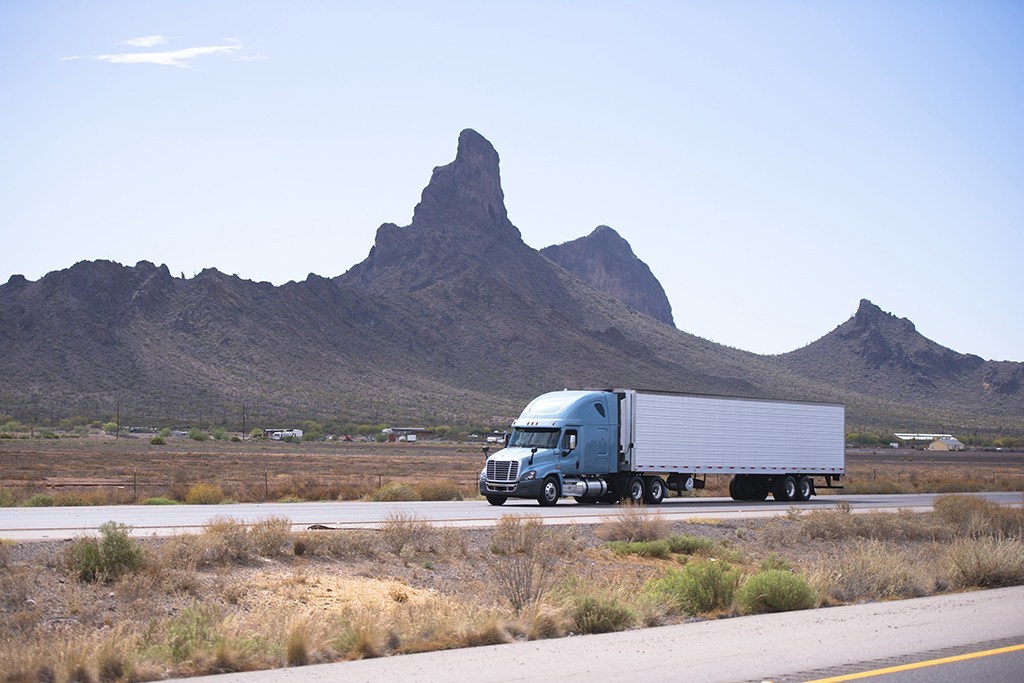 Long Distance Moving: How To Prepare
How to Pack
Most cross country movers would suggest learning how to pack before handling any other detail. Follow these tips to protect your belongings during the long haul.
Start Early
As soon as you know that a move is approaching, start packing early. Collect cardboard boxes, tape, bubble wrap and other accessories for the packing process. Out of state movers will caution residents to narrow down their packing volume by holding a garage sale. Selling or donating items that aren't of use anymore will make packing much easier than taking everything in the home.
Focus on Items to Pack Now
After clearing the home of any clutter, gather the items that you want to keep but aren't used on a daily basis. Family heirlooms, holiday decorations and similar items don't need to be on hand between now and the move. Place them into their respective boxes, label the container and stack them in a corner. Taking one less chore out of your to-do list will make packing easier down the road.
Use Quality Packing Materials
Don't select the thinnest cardboard boxes around. You want quality packing materials for your move. Because the boxes will be traveling hundreds of miles, the cardboard must withstand some vibration and changes in temperature. Ideally, select heavy-duty boxes designed for your items' weights. Long distance movers can always point out the best selections for your needs.
Be Aware of Specialty Items
Take a look at your household's belongings. Items such as pool tables and grandfather clocks must be handled with extreme care. In some cases, the items should be disassembled before the move and reassembled at the new home.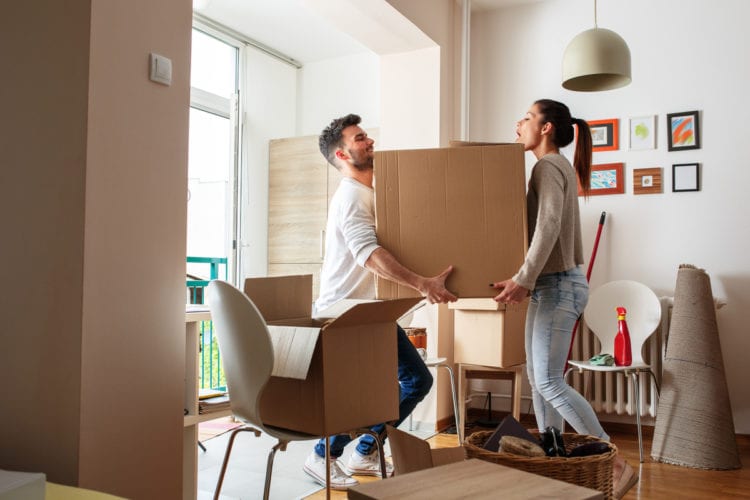 Cheap Ways to Move Cross Country
Rent a portable moving container
enting a portable moving container is one of the most popular alternatives to using full-service movers. For starters, renting a portable moving container is much cheaper than hiring a professional moving company. Second, portable moving containers can also double as storage solutions before and after the move. Costs will depend on the length of time you decide to rent the container and the size of the container. In general, renting a moving container for a long distance move tends to cost anywhere from $2,000 to $3,000 per month. Compare that to the $4,000 to $6,000 that a professional moving company will likely charge, and you'll see the difference. To move using a moving container, all you have to do is load your boxes and belongings, and the container company will do the rest. Popular moving container companies include: PODS, ABF's U-Pack ReloCubes, United Mayflower's container, Go Mini's, U-Haul's U-Boxes, and 1-800-PACK-RAT – just to name a few.
Find free moving boxes and supplies
One of the best ways to cut costs on a long distance move is by gathering and using as many free moving supplies as possible. This means seeking out boxes, bubble-wrap and newspaper from nearby retailers, online marketplaces and community groups. Several places to look for free moving supplies include: Craigslist, local liquor stores, U-Haul Box Exchange, Nextdoor.com, bookstores, friends and neighbors, offices, recycling drop-off points, grocery stores, Freecycle, local schools and big box retailers. I also recommend asking friends and family for any boxes that they may have lying around.
Rent a moving truck
If you're prepared to not only move but drive across the country, consider renting a moving truck from a reputable truck rental company. By embarking on a DIY move, you'll be saving thousands of dollars. For example with U-Haul you could rent a truck for a one way move which would have a set price for the truck rental, the distance traveled, as well as insurance costs. Additionally, you would have to pay for additional fuel costs for the distance traveled. Of course, keep in mind that truck rentals don't get great gas mileage. In fact, a typical truck rental only gets around 10 mpg. If you're moving 2,000 miles, that means it'll take around 200 gallons of gas to get you to your destination. If the truck rental's fuel capacity is around 30 gallons, you'll need to stop at least 7 times for gas to make it to your destination. Several truck rental options include U-Haul, Budget, Enterprise and Penske.
Use a freight trailer
One of the best ways to haul your belongings across the country is to use a large freight moving trailer instead of a moving company. How it works: a freight moving trailer company will drop off a large trailer (28 ft.) and give you three days to load it. After three days, the company will pick it up and drive it to your new home. Several freight trailer companies to look into include U-Pack, Estes SureMove and Old Dominion Household Services. The cost of renting a freight trailer is usually several thousand dollars cheaper than hiring a full-service moving company. For reference, HireAHelper states that the average cost of a long distance move with a U-Pack moving trailer is $3,015.
Choose a better moving date
Believe it or not – when you move can make a big impact on the cost of your relocation. Avoiding peak moving days and times could potentially save you money on truck rentals, moving companies and more. A few peak moving dates to avoid (if possible) include weekends, the months between Memorial Day and Labor Day, and the first and last weeks of the month. Aim for a mid-day, mid-month move between the months of October to April. For more information on the best times to move, check here.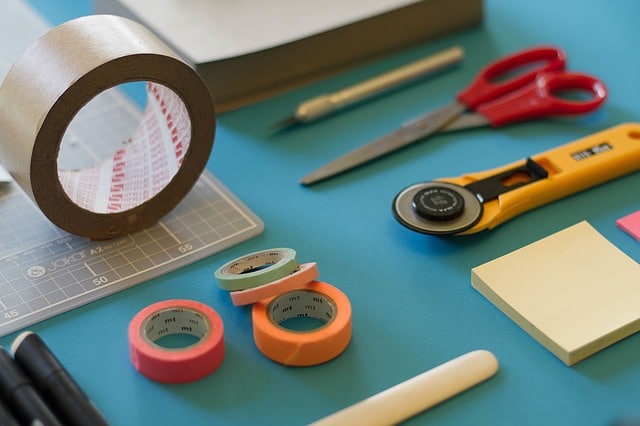 Long Distance Moving: 6 Things To Keep In Mind When Moving Across The Country
Move During Off-Season
Moving can be an expensive experience. Looking to save some money? Make a choice to move during the off-season can increase your chance to save on expenses and give you the opportunity to take advantage of special rates. According to the U.S. Census Bureau, July and August are the most popular months for people to move. If you have the option, think about making your move sometime between September and May.
One Year Rule
Throughout the packing process, pay attention to the items you haven't used, or even seen within the last year. While we often choose to keep things just in case, chances are if you haven't used it in the last year, you never will. If that's the case, let it go!
Relax
Moving your entire life is both a commitment and a process. Though it would be easy if everything went according to plan, a move often takes on a life of its own. The best thing you can do during these times is to relax. At the end of the day, all of your belongings will get packed, and everything will make it to your new home. A go-with-the-flow state of mind will help you sleep at night.
Pack Properly
When planning for an cross-country move, one of the most important things to think about is how you're packing your goods. By ensuring everything is packed properly with the correct boxes, tape, and wrappings, we can be sure that your possessions will arrive to your new home safe and sound. Be sure to get boxes, tape, and newspaper ahead of time so you're not feeling rushed closer to your move.
Soak In The Memories
Whether you're moving due to a new job opportunity, looking for a change, , this journey is not one to be taken lightly. While making the decision to move is without a doubt exciting, taking the time to soak in the memories is an important part of the process. Take a moment to reminisce about the time you stayed up late watching old movies with friends and on your child's first steps. You're not saying goodbye to the old, but rather preparing for the new.