Best-ever house cleaning tips
You may have heard the phrase 'work harder not smarter', but when it comes to cleaning a house, it's all too easy to continue doing things the way you've always done them without realising quicker, more efficient ways exist.
KITCHEN CLEANING TIPS
To clean a stainless-steel sink, put the stopper in the sink with two denture-cleaning tablets and half fill with water; leave for several hours or overnight and the next day it should be sparkling. Then use the water to clean the draining board, too.
To stop ants entering your house, draw a chalk line on the ground where you want them to stop. If you live in a rainy area where ants are a problem, you must re-draw the chalk lines each time it rains.
To clean a microwave oven, add four tablespoons of lemon juice to one cup of water in a microwave-safe bowl. Boil for five minutes in the microwave, allowing the steam to condense on the inside walls of the oven. Then wipe them with a soft cloth.
To stop drawers from sticking, rub a bar of soap across the runners to make them glide smoothly.
To pick up small fragments of broken glass, press pieces of bread onto the affected area.
LIVING ROOM CLEANING TIPS
To remove furniture indentations from pure wool carpet place a tea towel over the area and then press with a warm iron. The heat will lift the fibres. Do not attempt this with synthetic or a wool/synthetic mix carpet.
To clean glass windows, add about one tablespoon of cornstarch to about one litre of lukewarm water. Wet and a rag or squeegee, remove excessive water and wipe down glass as if using regular glass cleaner. Dry with either a soft cloth or paper.
Use a vacuum cleaner with a brush attachment to clean the tops and creases of Roman blinds.
To prevent ash from flying everywhere when cleaning out a fireplace, use a spray bottle filled with water to cover the ashes with a light mist.
BEDROOM CLEANING TIPS
To locate light switches in the dark, put a dot of luminous paint on tape and stick to the switches.
Vacuuming a mattress, particularly along piping and crevices, removes dead skin cells that attract dust mites.
CLOTHING CARE TIPS
Stop clothes with thin straps falling off hangers by sticking small felt furniture pads onto the hanger just beyond where the straps sit.
To keep spiders or any other nasty surprises out of shoes you keep outside, (such as your gardening shoes or work boots), place old stockings over the top of them. Make sure the stockings don't have holes in them, and if they don't fit snugly over the top, use an elastic band to secure them.
To prevent buttons from becoming loose or undone, dab a little clear nail varnish on the top thread or onto the stem of the thread and leave to dry.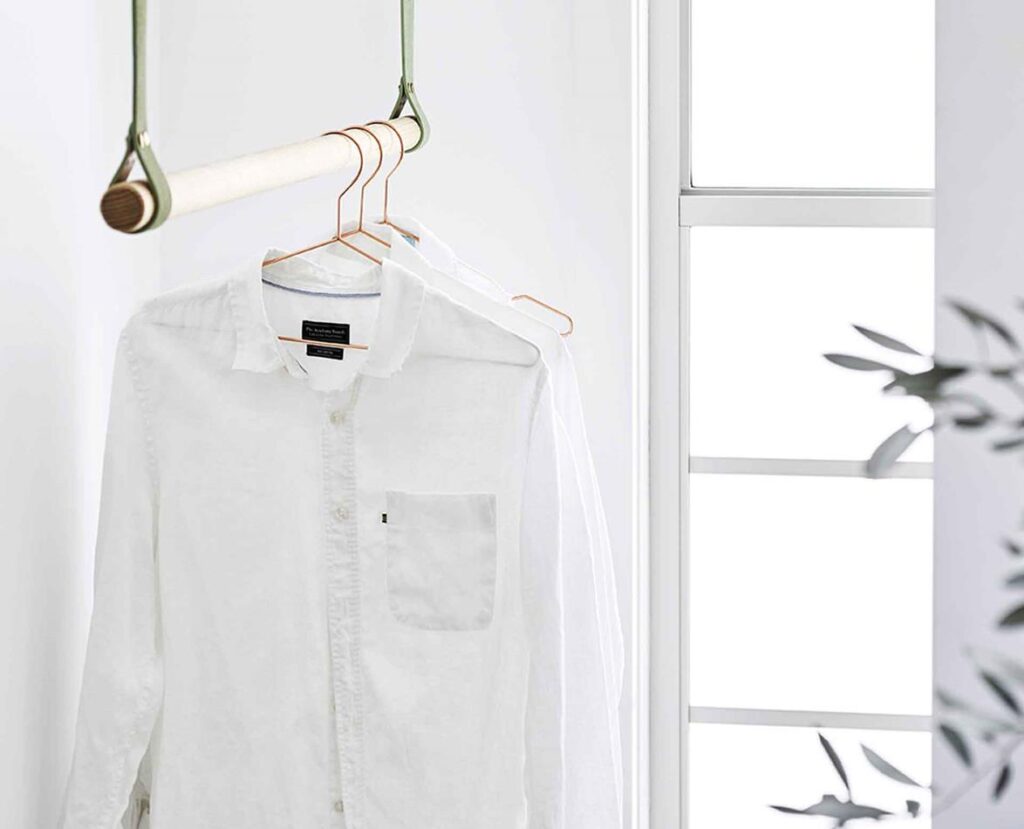 Things you can do to get surfaces squeaky clean
House cleaning has become something of a cultural phenomenon in recent times with so called "cleanfluencers" telling us how to scour and tidy up our homes. The arrival of coronavirus has brought a new focus on washing and disinfecting at home, as well as work. So much is still unknown about the virus that it isn't possible to say definitively what kind of deep clean, if any, would eradicate it. However, it's always better to take action, if only to avoid feeling helpless.
The website points out that many cleaning and disinfectant products sold in supermarkets can kill coronavirus on surfaces and recommends first cleaning the surface as usual and then using a disinfectant. It suggests paying particular attention to counters, table tops, doorknobs, bathroom fixtures, toilets and toilet handles, phones, keyboards, tablets and bedside lamps.
Here are some more cleaning tips:
1) Get rid of textile cloths, mops, tea towels and sponges. Use disposable ones instead, including good quality kitchen roll. If you're loathe to do that, at least make sure you wash the more durable kind of cloths regularly at 60 degrees. Microfibre ones are good at cleaning up and can be washed umpteen times.
2) Use detergent and hot water on countertops and focus on fixtures that get a lot of hand traffic. These include obvious ones such as toilets, sinks, taps and door handles, but also less obvious ones such as keyboards, phones, remote controls and light switches.
3) If you have them, wear disposable gloves and a plastic apron when cleaning surfaces, clothing or bedding, it says. Clean your hands after you take off the gloves and apron. Throw the gloves and cloths in a bin after you use them.
4) Floors should be washed daily, ideally. Always clean the dirtiest areas in your home last. That is, do the kitchen before the bathroom, and the sink and shower before the loo.
5) If there is risk of infection in the home, make sure everyone has their own personal hygiene items such as towels and facecloths, and don't share razors.
6) If you touch something you know is soiled, wash your hands with liquid soap and keep the infected person's clothes, sheets, pillows and linens away from the rest of the laundry to wash separately. As with towels, wash at 60 degrees or more and tumble dry clothes at as high a temperature as possible.
7) The services of good professional cleaners are rare but the Sproose platform (sproose.ie) offers a handy online option. You can simply log on and book a deep clean.
It also provides a collection laundry and dry cleaning service, if your own washing machine is straining under a heavy load right now. Of course, if you're self-isolating, do not bring in any outside cleaners and do not send your clothes anywhere until you get the all-clear.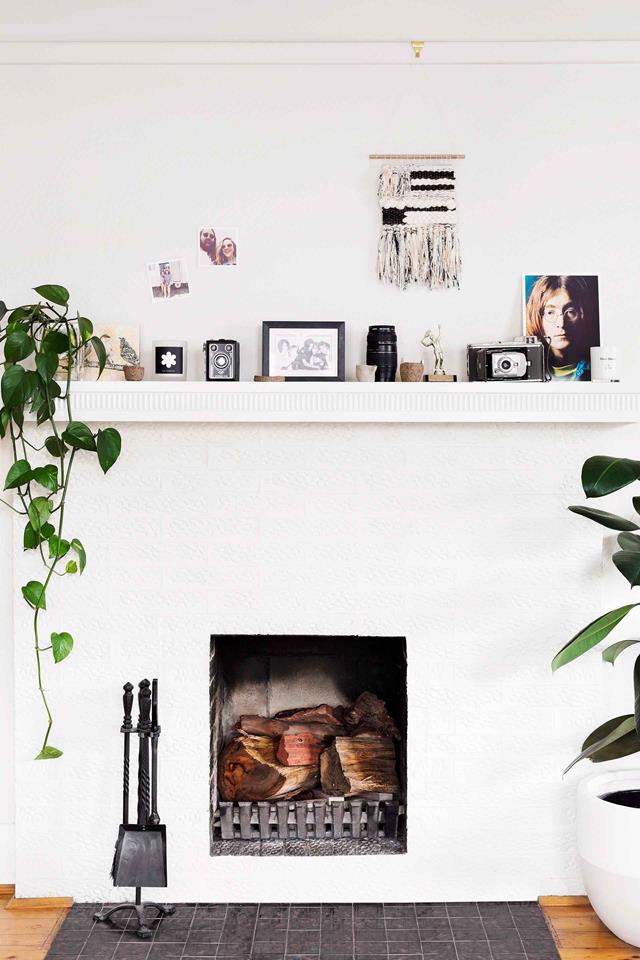 Why deep cleaning your fridge is important to stay healthy?
The first and foremost step towards leading a healthy life is to keep your surroundings clean and sanitised. Then comes eating a clean and healthy diet that helps in keeping your insides healthy too. But to keep up with all of these healthy habits, one of the most important appliances to keep clean is your refrigerator. Ideally, a refrigerator that is being used regularly to store fresh groceries, cooked food and all kinds of sauces, should be deep cleaned every 2 months. Not only is it important to keep your food fresher but also to keep food-borne illnesses away. Studies show that illnesses caused by food are mostly because of dirty refrigerators as they become breeding ground for dangerous bacteria like salmonella, E. coli and listeria.
The most important reason behind keeping your fridge clean is to prevent the breeding of germs that can further cause diseases like food poisoning. We tend to pile up groceries without finishing the ones that we have stored already. This causes the old vegetables and fruits to decay and make space for germs to start breeding. The same thing happens when there is curry or sauce spilt in the fridge and is not cleaned on time. The refrigerator being the backbone of the whole kitchen and the kitchen is the backbone of your house, it is highly important to keep up with its maintenance.
If you stock up your fridge with fresh food every week then it is only human to spill milk and other liquids like sauces and curries quite often. In that case, it is advised to clean your fridge at least once every month with warm, soapy water. But if you are not so regular with any of these activities, clean your fridge at least once every 2 months
The right way to do is deep cleaning. You will need to empty your fridge entirely and then take out all the shelves too. Wash each shelve with hot soapy water and use the same water to wash the insides of the fridge too. Make sure you have turned it off from the main switch before you begin. Wash it properly with clean water and use a clean and dry cloth to wipe off all that excess water. The same steps are to be followed to clean the freezer too. Check for the food that has passed its expiration date and throw it away. Similarly, look for the fruits and vegetables that have gone bad and get rid of them too. Dry the shelves completely before putting them back.
While cleaning the fridge regularly is one of the best ways to keep it sanitised and to maintain a healthy environment for food, you can always keep other things in mind to prevent food-borne diseases to a greater extent.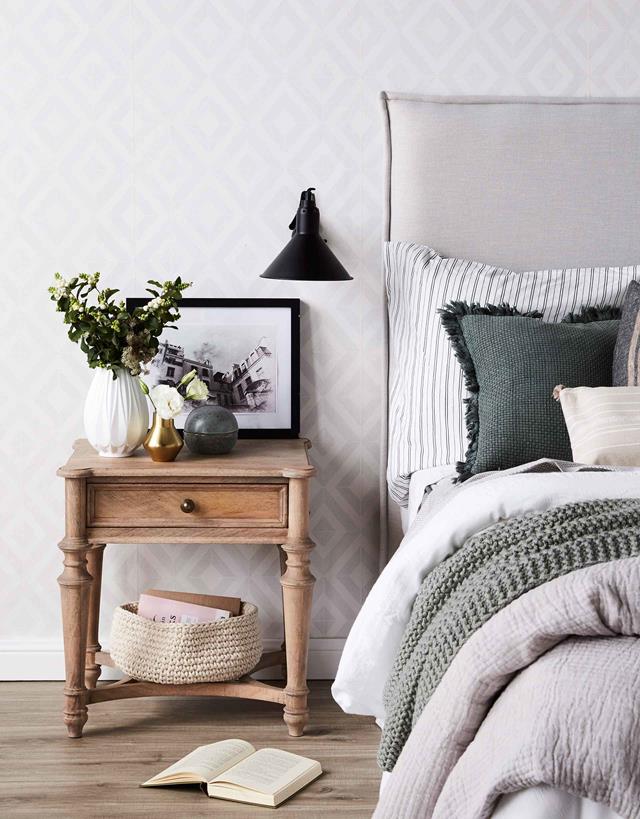 Ships, Planes And Other Spots Are Getting A 'Deep Clean.' What's That Mean?
All announced that they've undergone a "deep clean" in recent weeks after discovering that a person infected with the novel coronavirus had been there. That's just the tip of a tall stack of businesses and consumer gathering spots that say they are stepping up cleaning protocols.
While cleaning for the coronavirus is not that different from disinfecting for other viruses, like those that cause the flu or a common cold, industries are tailoring the cleaning in keeping with what makes sense for them. Public health officials suggest a few common steps can be used by both businesses and individual households: increasing the frequency of cleanings, using disinfectant products that federal officials say are effective, cleaning "high-touch" spots and making hand sanitizer readily available.
But there is no universal protocol for a "deep clean" of highly trafficked public or commercial spaces to eradicate the coronavirus. Ridding it from smooth surfaces is easier than getting it out of upholstery or carpeting, for instance. And the key to blunting the spread of COVID-19 hinges on good hygiene practices, and a recognition that minimizing the amount of virus spreading in the community is the goal.
Deep cleaning is not a scientific concept and likely means something different to individual businesses or consumers. The Centers for Disease Control and Prevention has issued guidelines for community facilities that have had people with suspected or confirmed cases of COVID-19. It recommends that "high-touch" surfaces be disinfected daily.
But not all forms of infection control are the same. Disinfectants kill or inactivate germs on a surface. Cleaning can remove ― but not necessarily inactivate — viruses, though because all coronaviruses are encased in fatty envelopes, there is good reason to think that the same soaps that break down grease can puncture that outer envelope and inactivate the coronavirus, too. So that's good news.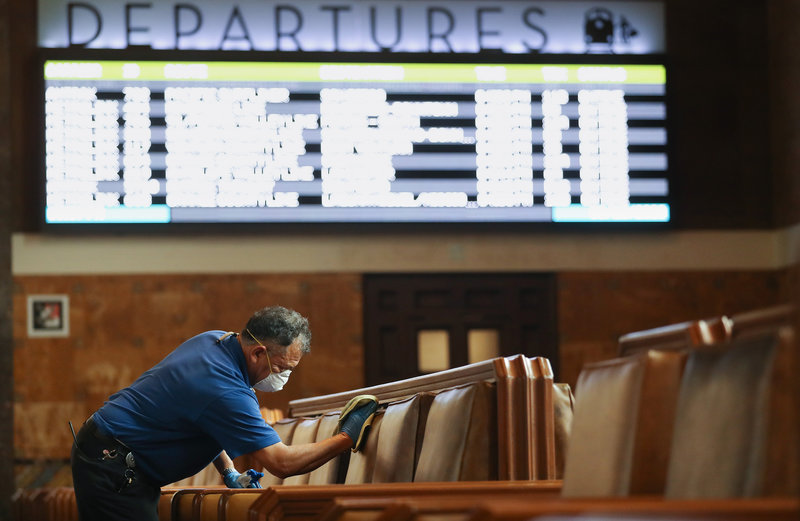 Deep Cleaning Service
A deep clean is the best way to ensure that your house starts spotless and stays that way. Over time, parts of your home – particularly kitchens and bathrooms – can accumulate layers of dirt, grease, and grime that a regular cleaning just can't handle. When you book a deep cleaning service, you can take care of all those overlooked areas, since the following extras are automatically included: inside cabinets, inside fridge, inside oven
Experienced
Not only can using the Handy platform to book a deep cleaning service help you to save money, but it can save you valuable time, too! Rather than relying on random websites or wading your way through online ads to find a deep cleaning company
Skilled and Capable
Using the Handy platform to find the best deep cleaning service for your requirements is a quick, convenient, and cost-effective way to give your home a facelift. Saying goodbye to grime is an ideal way to begin a cleaning schedule, but it's also perfect for landlords who want to remove all traces of previous tenants and get a property ready for new ones
Reliable
we'll match you with the best deep clean professionals near you, and you'll know that they're up to the job. Honest customer ratings and reviews let you know how highly-rated they are and their biographies will tell you a little about their experience. However, even the most experienced of cleaners is useless without good tools
Flexible
whether you're using the mobile app or your laptop to access the website. All that you need to do is enter your zip code and some details about the service you'd like and we'll take care of the rest. We'll match you with the best deep clean professionals who meets your requirements and timing.