Do I need a lawyer if my dog bites someone?
Out of a total of about 4.5 million incidents of dogs biting per year, there are more than 350,000 that end up in US emergency rooms. Only a small percentage of those bitten sue the dog's owner, but do you want to be one of the few who loses your dog, loses a home, or even goes to jail as a result of a dog bite?
Why Do Dogs Bite?
Some dogs bite because they have been trained by their owners to be aggressive; the owner may not even be aware he is teaching this behavior.
Some dogs bite because of previous incidents of maltreatment, like being subjected to misguided "trainers" practicing alpha rolls, being sprayed in the face with a water bottle, or being slapped with a rolled-up newspaper.
Some dogs bite because they feel trapped by a human's inappropriate attempt at affection.
It doesn't matter why he does it, though, because if your dog ends up biting someone, you are in for a lot of headaches.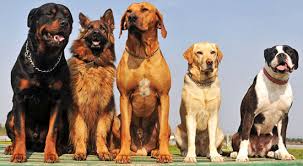 Dog Bites and Other Injuries: A Dog Owner's Legal Defenses
When a dog hurts someone, its owner might be able to avoid legal responsibility based on the victim's actions. Dog owners are usually responsible when their pets bite people or hurt them another way (such as by knocking them over or chasing them). That means that the injured person may sue the owner to seek compensation for the damages, including medical expenses. But it's not always fair to hold the owner responsible if the victim was to blame for the injury. Depending on the circumstances, dog owners (and their homeowners' insurance companies or attorneys) may fight back by arguing that the injured person:
provoked the dog
was trespassing or breaking the law at the time of the injury
voluntarily risked getting hurt by the dog, or
contributed to the injury by being unreasonably careless.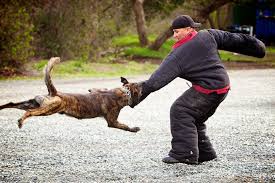 My Dog Just Bit Someone, What Do I Do?
Most people see their pets in a light similar to their own children. So, when a dog misbehaves it may be easy for an owner to overlook the bad behavior and forgive the errant puppy. But, what if the dog bites someone? Are there legal ramifications? What should an owner do?
When a dog bites someone, initial reactions can range from humor to shock and panic. But, it is important to take swift action to make sure the incident does not escalate and to avoid liability. It is critical to remain calm, even if the bite is serious. Immediately confine the dog to a crate or another room and offer first-aid to the bite victim. Be sure to clean any wound thoroughly and immediately to avoid infection. If the injury warrants, contact 911 for emergency medial attention.
Exchange information with the victim much as you would after a motor vehicle accident. Get their name and contact details and be prepared to provide your homeowner's insurance information (it will be the most likely policy to cover the dog bite). Avoid becoming confrontational with the victim or blaming them for the incident, as this may invoke their anger enough to file a lawsuit against you and/or seek the destruction of the dog by animal control.
If there are any witnesses to the incident, be sure to get their contact information, as well. As soon as you are able, be sure to get a copy of your dog's medical records, and particularly their vaccination history. If necessary, inform local authorities of the incident and comply with their orders. It may be frightening to discuss your dog's fate with animal control, but it will usually be better if you are the one to report the incident than the injured party.
As a general rule, though, owners are liable for the damage caused by their pets, even if someone was trespassing on the owner's property at the time of the incident. Warning signs are generally required to avoid some liability to trespassers, but even this may not fully protect the owner under some circumstances. Check with your attorney to find the best course of action for your location.
From the state's perspective, dogs that bite people may pose a serious risk to the community. It is not uncommon for a dog to be quarantined at a state facility for a period of time to ensure the dog is not rabid or otherwise infected with a communicable disease. If this is not the first time the dog has bitten someone, the government may designate the dog a "dangerous dog." This could lead to enhanced supervision requirements for the owner or even the euthanization of the animal in question.
The state may also hold you, as the owner, responsible for the dog's actions in a criminal setting. The attack may be considered a form of battery, and the dog may be considered an "aggravator" (i.e., something that makes the battery more dangerous, like a weapon). Such charges are very serious, even if the injury caused by the dog seems minor, and must be taken seriously. Otherwise, you could end up with a criminal record, heavy fines, or even jail time.
While you may or may not end up being found either criminally or civilly liable to pay for the bite victim's medical expenses, it is a good idea to offer to do so anyway. If possible, this offer should be made immediately after the biting, as this may soften the victim's resolve with regard to reporting the incident to authorities or hiring an attorney to pursue legal action against you. It would also moot a portion of the damages to which the victim would be entitled, making it difficult for them to pursue legal action against you should things turn sour later.
As a responsible dog owner, it is your duty to ensure that your dog does not bite people. Make sure your dog is properly trained, that you have warning signs if your dog is allowed to run free on your property (even behind fences), and that you know how to treat a dog bite should it occur. If it is already too late, act quickly to mitigate the situation, as your rights (and your dog's life) may depend on it. And, contact an attorney at once if a dog attack does occur to be sure you take all of the appropriate actions to protect yourself and your pet.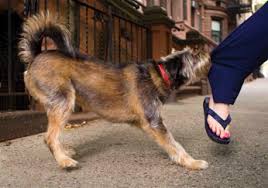 Can a dog bite lawyer help me if I was bitten?
Most of a dog bite lawyer's cases involve helping the victims of a dog attack. A dog bite lawyer can pursue compensation for the victim's injuries. Victims could have been hurt when the dog bit them, jumped on them, or knocked them down.
Dog bite lawyers pursue compensation on the victim's behalf. The attorney does this by:
Proving that someone else is liable, or legally responsible, for the victim's injuries, and
Recovering compensatory payments from the liable person or party.
A dog bite attorney may pursue several legal theories:
California's dog bite statute, which can hold the owner strictly liable,
The dog's owner or caretaker knew or should have known of the dog's dangerous propensities,
Someone acted negligently and failed to prevent the dog bite, and
The keeper of the dog violated a local law or regulation in a way that was negligent per se.
Once a lawyer has established a defendant's liability for a dog bite, he then must find a way to collect compensation. This can be difficult if the defendant or dog owner was not insured.
Avoiding a lawsuit
If you have a big dog or one that shows signs of aggression (whether because it likes to eat, likes to sleep, likes to hoard its toys, or likes to bite people — the reason doesn't matter), you need to protect yourself by keeping the dog away from people, muzzling it when it is around people, and strictly following all animal control laws (like leash laws, anti-trespassing laws which apply to dogs, and anti-running at large laws). If your dog bites someone or causes injury in other ways, you might find yourself on the receiving end of a dog bite claim. Before it escalates, there are measures you can take.
The best and easiest is to be very, very nice to the dog bite victim (and his family). Show concern without necessarily accepting blame, and take the other steps described above. Be sincere, don't be defensive, and don't blame anyone.